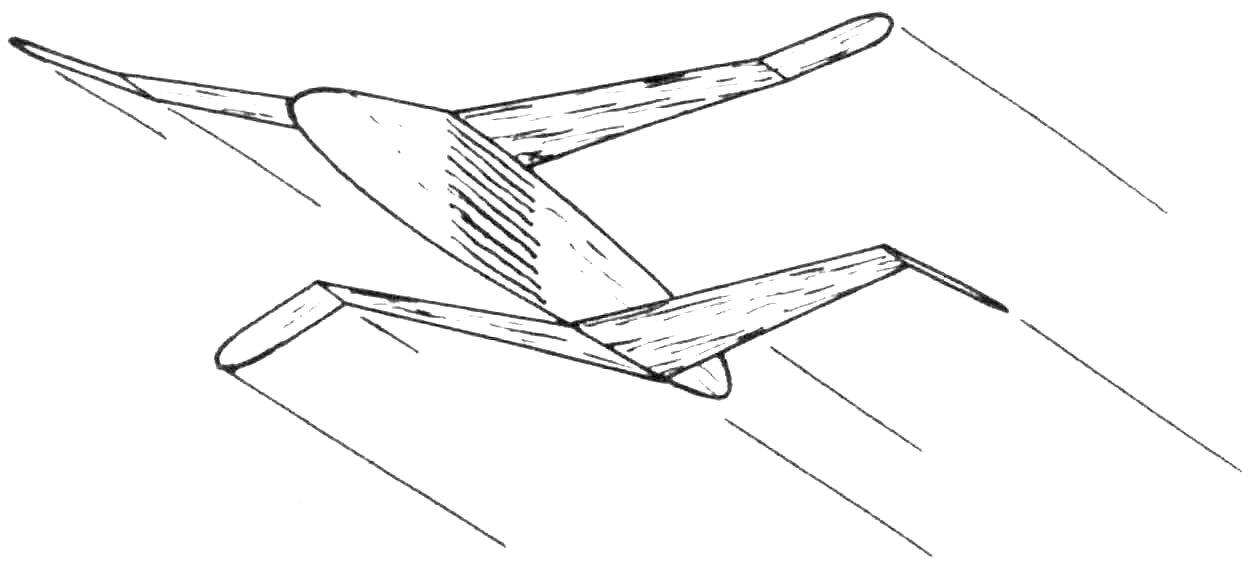 TWIN WING
By Martin Brickner
HOW'LL YOU HAVE IT -- AS A PUSHER, OR TRACTOR? BY SIMPLY CHANGING THE WEIGHT FROM THE NOSE TO THE TAIL, THIS MODEL WILL FLY IN EITHER DIRECTION.
THIS little hand-launched glider is unique in that it can be flown in either direction. Seriously, we mean it! When you get tired of flying it as a tractor, just take off the weight from the front of the model, add it to the tail and launch in the opposite direction.
The model should be built from balsa, if available, but there's no reason why soft pine or even stiff cardboard couldn't be used. When working with pine, however, reduce the wood thicknesses by 1/32" to keep the model as light as possible. The construction is a cinch; just trace the templates for the surfaces from the full-size drawings shown on this page. Then transfer outlines to sheet wood, cut out, and finish off with coarse, then fine, sandpaper.
Assemble as shown on plan, but make certain that the rear wing is cemented to the fuselage at the proper angle of incidence. Give all surfaces several coats of dope before joining together. Adjust the model in the conventional manner by adding clay to the nose; then launch it into the wind until a good glide results. To make the model circle several adjustments may be used; warp one wing tip down slightly, or add a bit of clay to a tip, or install a small trim tab at the rear of the fuselage.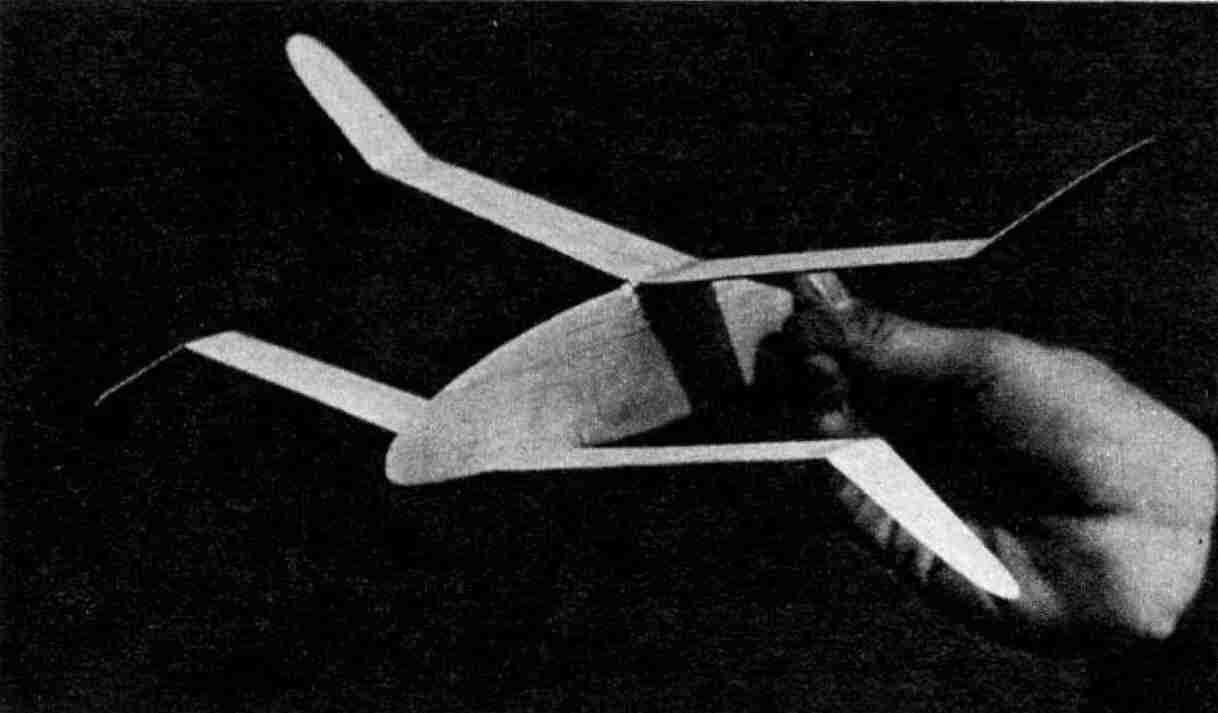 Scanned From 1943
Air Trails Annual